New Club Incentive extended until June 30, 2021
Updated Date: 2021-02-04
[IMPORTANT ANNOUNCEMENT]
From World Headquarters:
Good news everyone! The New Club Incentive is extended until June 30, 2021!
Effective immediately, any new clubs that organize now through June 30, 2021, will have the charter fee ($125 USD) and the new member fees ($20 USD per member) waived. To qualify, new clubs will need to fully complete the charter process, pay the $45 USD membership dues for each charter member, and pay the prorated amount for the next renewal cycle (April 2021 for clubs organizing through March or October 2021 for clubs organizing April through June) by June 30, 2021.
Above is original announcement by TI.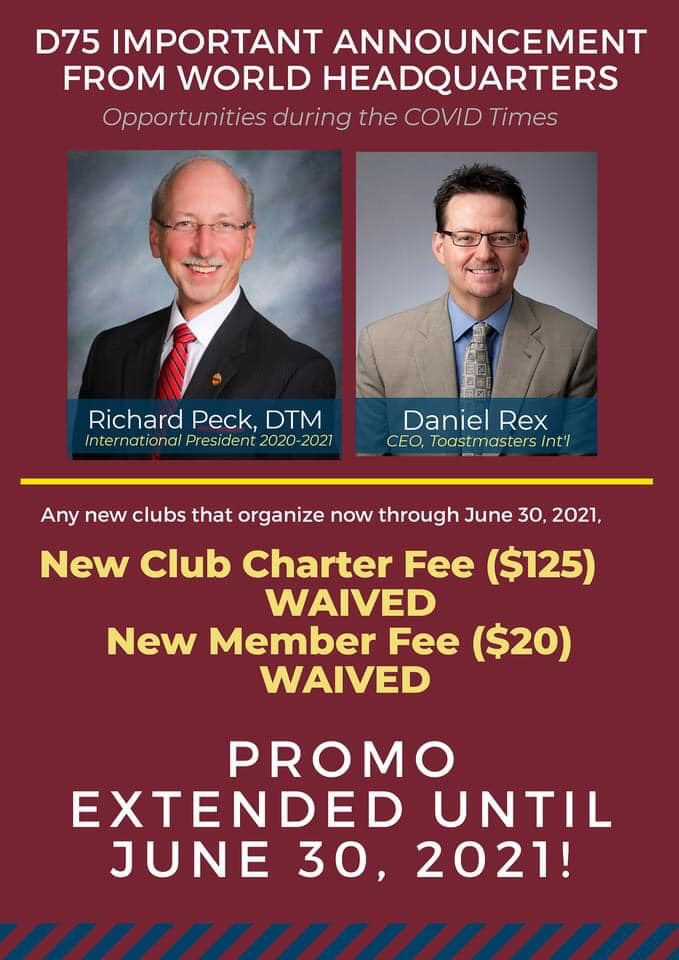 Above poster is original designed by District 75
---